Why Teak is the Preferred Wood for Numerous Applications
Teak is hardwood lumber from the tropical tree species Tectona grandis, which is native to Southeast Asia and has been introduced into Africa and the Caribbean, as well.
Myanmar accounts for nearly a third of global Teak production, although the tree has been naturalized and increasingly cultivated in Africa and other tropical regions around the world. J. Gibson McIlvain Company only sells old growth Teak that originates in Southeast Asia.
Teak is used for both indoor and outdoor applications, such as interior hardwood flooring, decking, and paneling. The lumber is extremely resistant to termites and other infestations. Combined with its strength, high silica content, and naturally-occurring oils, Teak has become a popular choice of lumber for exterior columns, doors, and window frames.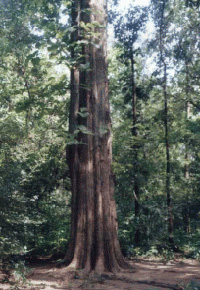 Teak lumber is applied extensively in the yacht and boat construction industry. Its golden-brown color and smooth grain allows for attractive interior panels and molding, with the natural oils of the wood eliminating the need for extensive treatment with varnishes or finishing.
The same properties make Teak a quality lumber for the exterior of boats and yachts, as well. Because Teak is a hard wood, the lumber is not as easily worked as others, but it provides a level of stability not found with many other varieties of wood.
Teak is known for its natural grains and remarkable durability in the toughest weather conditions and harsh environments.
At J. Gibson McIlvain, we maintain a sizable inventory of Teak lumber specifically targeted toward the yacht building and architectural millwork industries. Professional lumber graders ensure the quality of the wood, all of which is certified First European Quality (FEQ), the commonly accepted standard for judging Teak lumber.
Our team travels abroad to our Teak mills to assure quality, legality and consistency of supply as it pertains to both grade and hard-to-source sizes. We are constantly expanding our base of high end mills in order to provide our customers with the utmost in quality and selection at the most competitive pricing available.
Contact J. Gibson McIlvain today to speak with an in-house sales representative who will assist you with your Teak or other hardwood lumber order. Call us toll free at (800) 638-9100.

People frequently search for these related terms: what is teak wood, teak lumber suppliers, where to buy Teak lumber, Brazilian Teak decking, Teak wood for sale, Teak wood decking, Teak wood suppliers, wholesale Teak wood.