You'll note two primary ways the wood moves (see Part 1) as you investigate the variations in wood species. These are referred to as radial and tangential shrinkage, respectively. To see the tangential and radial shrinkage as well as the T/R ratio for various species of wood, it is helpful to consult a reference chart such as this one.
Explanation of Tangential & Radial Shrinkage
Tangential shrinkage, if you're not already familiar with the words, is the expansion and contraction of wood along the growth rings. Tangential shrinkage is the main form of movement in lumber. On the other hand, radial shrinkage refers to its movement along the medullary rays. The nutrients enter the center of the tree by these radial rays, which are parallel to the tree's growth rings. Compared to its tangential and radial movement, wood's longitudinal movement along a board's length is quite minor.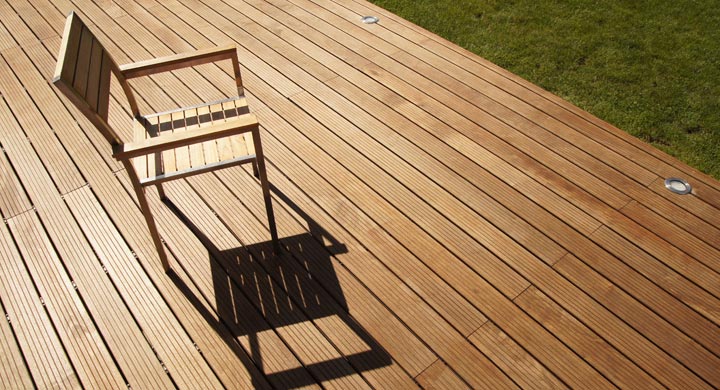 How to Assess the Wood T/R Ratio
The T/R ratio, which measures how much tangential movement there is compared to radial movement, is a measure of how stable a species of wood is. The less prone the wood is to cup and distort after installation, the more stable it is. It's a good idea to base your wood species selection for some projects in part on the T/R ratio. That's because certain jobs suit species with differing T/R ratios better than others. Additionally, you should consult a timber dealer who is knowledgeable about which species of wood will perform best under various circumstances.
Utilizing Your Understanding of Wood Movement
Knowing the causes and types of wood movement is only half the battle in stopping cupping, twisting, bowing, and warping of the wood. The second phase involves applying that information to your subsequent projects. Make sure to adhere to the easy instructions we have provided below if you don't want to experience negative outcomes.
Give the Wood Some Time to Rest
No matter what kind of wood you choose, you'll find that it doesn't act consistently and evenly. Depending on the quantity of moisture present in the various tubes that run through the board, wood moves somewhat unevenly. Usually, the boards' ends will begin to dry out first, similar to how a straw would drip water from its ends. If you don't take the required steps to give them enough time to rest when they get at the job site, that's one major reason why you find warped, cupped areas along your boards. The moisture level of your wood may vary depending on whether it is exposed to the sun or covered by a tarp.
Avoid the Sun & Heat
Heat and direct sunlight can cause your wood to dry up too rapidly. The wood can be dried more uniformly by stacking it in a place with good airflow and sandwiching small pieces of lumber between the boards. The next project is likely to turn out beautifully if you give your wood time to acclimate, keep it out of direct sunlight, and provide ventilation.
Wood movement is impossible to entirely stop. You can minimize the effect of such movement on your finished creations by keeping in mind these suggestions we've provided as well as consulting with a professional lumber dealer.