If you're going to work with wood, one of the key things you'll have to learn to accept is that it moves constantly. Wood will always find a way to expand and contract, no matter what steps you take to try to stop it from doing so. Wood is an organic substance (in contrast with a man-made manufactured substance), which explains the reason why. It will therefore behave very differently from something made of plastic or from another man-made material.
We'll look at some of the causes of wood's innate propensity to move in this 2 part article series. We'll also talk about several techniques you may use to adapt to wood's movement in various contexts.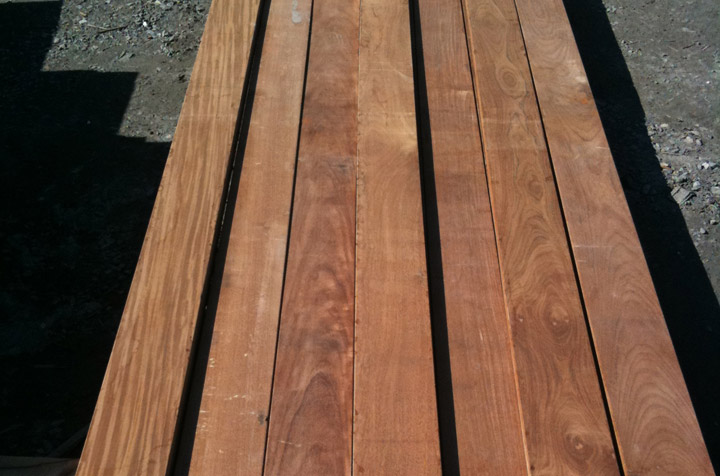 Why Does Wood Frequently Move?
Wood moves due of its structural makeup. It operates like a bunch of straws that have been glued together. Through these straw-like tubes, living, developing trees collect the water and nutrients they require to survive from the ground. This moisture absorption contributes to the growth of the wood.
These tubes are cut when a tree is felled and sawn into lumber. The tubes then gradually start to constrict as the moisture slowly starts to drain out of them. When the wood is kiln-dried or stored in hot, dry air, this process continues.
If the wood is exposed to wet weather, the tubes may start to fill with water once more. It takes time for fresh timber to adjust to its new surroundings when it is hauled to a lumberyard or transferred to a project site. It could take days or even weeks for the lumber to stabilize.
How Can Wood's Natural Movement Be Slowed Down?
People attempt to stop the wood from moving in various ways as each board responds to the never ending intake or loss of moisture. These attempts to prohibit wood movement involve, among other things, drying the boards in a kiln, capping the ends, and adding a finish to the surface of the wood in order to seal the wood from gaining new moisture or losing existing moisture. These efforts to stop the movement of wood will never be entirely successful. Because of this, it's crucial to recognize that wood will move and to design your project to account for its expansion and contraction.
Considering Wood's Movement
Once you've admitted that the wood you've selected for your project will inevitably move, do everything in your power to educate yourself on the characteristics of that movement. This will enable you to anticipate the extent and direction of the movement more precisely and make appropriate plans. Each wood species, for instance, has distinct traits, such as a propensity to act a certain way under certain conditions. The more you understand about the wood species you're utilizing, the better you'll be able to use it in your projects.
We'll examine some of the many sorts of movement that wood could undergo in the following piece in this series. The distinction between tangential and radial shrinking would be one of them. We'll also go over several methods for assisting you in averting future issues.
Continue reading with Part 2.