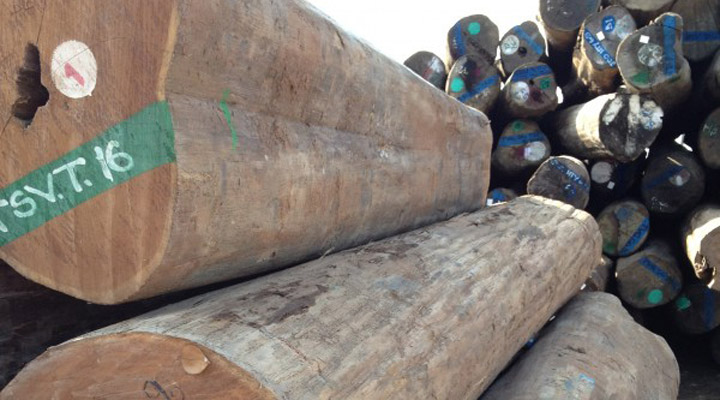 We're not at all opposed to plantation-grown lumber in general; however, when it comes to Teak, we're certainly partial to native growth Burmese Teak. The exceptional coloration and consistent vertical grain make authentic Burmese Teak far superior to Plantation Teak. While we've already addressed the topic of Teak color change, it comes into play here, too: the same quality of Burmese Teak that makes it preferable to Plantation Teak makes its initial coloring far from attractive. However, we still think it's worthwhile to buy only high-quality Burmese Teak. But you might be wondering why there's such a significant disparity between the two; read on as we're about to tell you.
Growth Rate & Inconsistency
The Plantation Teak we've seen often represents lesser quality and color inconsistency. These characteristics are due to the faster growth rate, compared to Burmese Teak, along with the scant forest canopy that's an intrinsic part of the plantation scenario. Without mature trees surrounding them, Teak trees naturally produce a more significant number of lower branches. Even when they're pruned on a regular basis, the pin knots that result interrupt the grain flow, creating a water trap — and, as a result, reducing the degree of weather resistance that the Teak lumber will offer.
In addition to the lesser degree of weather resistance caused by the way Plantation Teak grows, decreased weather resistance is also caused by a lower silica content in the soil. It's the high silica content of Burmese soil that's responsible for the high level of water resistance that Authentic Burmese Teak offers, after all. The combination of different soil chemistry and variations in the climate make the coloring of Plantation Teak less clear and consistent and its grain less straight.
Sustainability & Availability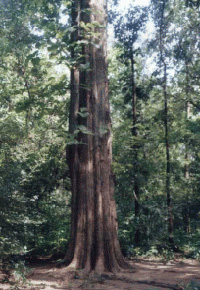 Of course, the issue of sustainability is the driving force behind Plantation Teak; however, we believe that there's a solution for both producing high-quality Teak as well as offering a sustainable source for Teak. If Burmese Teak forests were properly managed and all Burmese mills utilized sustainable, responsible harvesting practices, that scenario would be the best of both worlds. In fact, environmental regulations already prohibit the kinds of practices that recklessly endanger Teak.
Unfortunately, logging bans and regulations on export continue to make securing Teak at reasonable prices quite challenging. Although the industry traditionally centers around the boat building industry, plenty of premium Teak that's unusable for marine applications is currently available for home builders — and it's already here on US soil! We'll talk more about that exciting opportunity in our next post. But in the meantime, we thought you'd like to know that greater availability of Teak for other industries has led to some pretty amazing applications, like this one in which were were able to participate!
Continue reading with Part 3.