Walnut lumber might be considered one of North America's greatest treasures in the way of natural resources. This deep, chocolate-colored wood is strong and still widely available. At the same time, today's Walnut isn't quite what it used to be. Some customers have a hard time understanding why Walnut is graded differently than most North American hardwoods and why Walnut can be just as expensive as many exotic species. Well, we can't change either of those facts, but we can help you understand and learn how to more strategically allow for and purchase the beautiful Walnut lumber which we have in stock.
Understanding NHLA Grading for Walnut
The National Hardwood Lumber Association (or NHLA) has grading guidelines in place that allow most North American hardwood lumber species to be categorized fairly consistently. While we agree that many grading adjustments serve to shortchange the customer and cause confusion and waste, with Walnut we don't believe this to be the case; in fact, we think downgrading for Walnut makes perfect sense.
Appreciating Walnut Downgrading
Let's pretend for a moment that the FAS category included only perfectly clear 50-foot boards that were at least 5 feet wide. "That would be pointless," you'd say. "There's no such thing." Exactly. While the real FAS category does make sense for many other species, it just doesn't for Walnut. Even if it once did, it no longer does; nature has simply not been as kind to this particular species. As a result, all that would be accomplished by holding Walnut to the same standards as other species would be to make the grading categories less functional and, therefore, less helpful to you as the customer.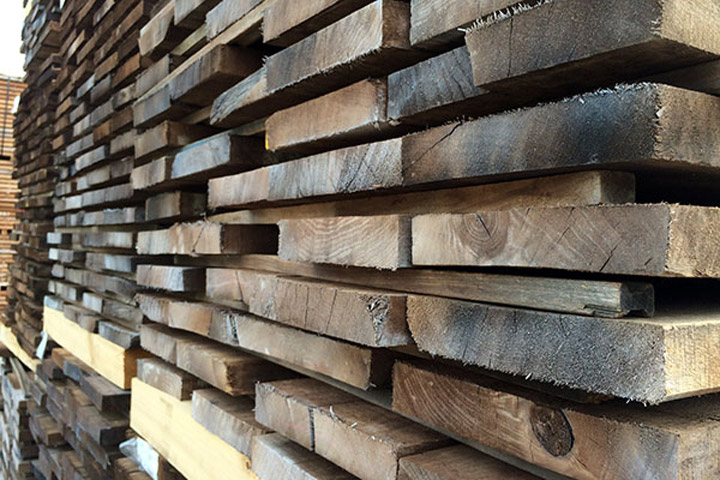 Comprehending Walnut Prices
Many customers complain about the price of Walnut compared to Mahogany. The fact is that while it's obviously more local, the American Black Walnut tree is far smaller than a Mahogany tree. Because of the more extreme seasonal shifts in North America, it has a far shorter growing season than South American species as well. Those two factors combine to explain some of the variance in pricing.
Comparing Walnut with Other North American Species
Another North American species, Maple, is much bigger and heartier, allowing it to starve other species that grow beside it, such as Walnut. A very sunlight-demanding tree, Walnut trees don't thrive in windy areas, and yet they can have their growth stunted when other, more aggressive species such as Maples are nearby; this causes Walnut trees to not grow as tall, making long boards difficult to source. Since Walnut branches frequently grow lower to the ground than many other species, knots and unusual grain patterns are found far more often.
Essentially, Walnut is in a category of its own. If you desire its beauty, you will have to accommodate its eccentricities and pay a hefty price. But we still think it will be worth your while.
To learn more about the particulars of Walnut grading, check out Part 2.