Every wood species has its own distinct inherent beauty, much as does every individual board. However, while many species of lumber have similarities, some, like Teak, belong in a different category. Teak occasionally falls short of what buyers have grown to expect from the majority of species, especially in terms of the lengths and widths available. Contrary to another outlier, Walnut, the reason for Teak's less widespread availability isn't related to the species' inherent restrictions but rather to lumber market pricing.
Strange Pricing Issues
The pricing of Teak has steadily risen as a result of two fundamental elements working together. The first thing to consider is the distance between Burma, the only source of old growth Teak, and lumber yards in the United States. Second, lumber suppliers have frequently been unable to get Teak straight from the source due to economic sanctions. Due to these market-influencing factors, all Teak – including short, unstable, and narrow boards – will typically carry high price tags. Some of these boards have so many flaws that they would never reach the market if they were any other species.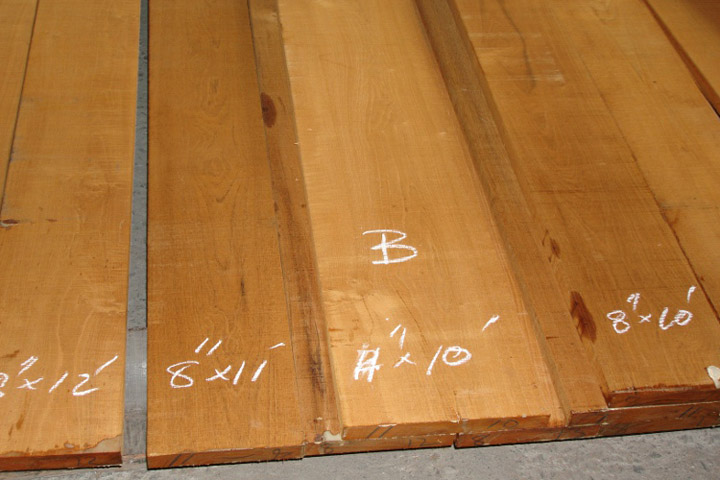 Teak Size Restriction
Like any other species of lumber, Teak shipments will have a reasonably predictable proportion of narrow or "short" boards; but, due to the material's limited supply and rising demand, there are now more of these narrow/short boards in each load. We're talking about an incredibly high proportion of boards that are under 8 feet in length, when you factor in that the average "short" board for all wood species is under 8 feet, whereas Teak shorts are under 6 feet.
Teak Demand Challenges
Teak is still in high demand outside of its usual nautical applications, and quality expectations have kept up. Anyone who wants Teak wants FEQ Teak with precisely straight, vertical grain, though home builders can benefit from perfectly good Teak that isn't quite sea-worthy. Long, broad Teak is unusual, but long, wide FEQ Teak is even more challenging to find.
A sizable quantity of Teak must be bought in order to fill orders for Teak of this higher quality. The greater the amount of Teak which is being ordered directly impacts how long freshly planted trees have to develop, how big the logs are, and how much FEQ Teak each log can produce. The more Teak ordered, the less time newly planted Teak trees have to grow. It's a vicious cycle that makes the supply of Teak even more scarce. Teak's market value has increased despite this complicated scenario.
Value engineering allows builders and designers to free themselves from the presumptions of a 6-foot length and 6-inch width in order to use variable lengths and widths, thus efficiently leveraging a higher percentage of the wood.
J. Gibson McIlvain continues to be the largest importer of FEQ Teak in the United States and now has a variety of Teak on hand, whether you're open to thinner, shorter boards or you're holding out for those extra-long, extra wide boards.