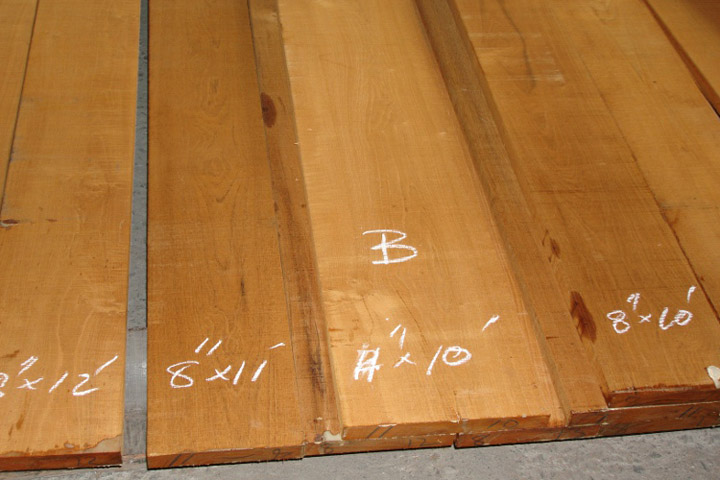 Teak is a sought after exotic hardwood. It is prized for its rich golden brown color. Whether you're looking for durable, aesthetically pleasing wood for an interior, exterior, or marine application, Teak is an excellent choice. But not all Teak is equal when it comes to quality or appearance. In this article, we'll point out some of the key differences between Burmese Teak and Plantation Teak.
Plantation Teak
Proponents of Plantation Teak often point to sustainability as the main reason why lumber dealers, builders, and consumers should consider this option. The problem with Plantation Teak, however, is that it doesn't have some of the very qualities that draw customers to choose Teak in the first place.
Different Growing Conditions Lead to Different Results
Because Plantation Teak is grown more sparsely and quickly than old growth Burmese Teak, the trees tend to grow branches lower on the trunk. Even with regular pruning, these branches can lead to the formation of pin knots scattered throughout the Plantation Teak lumber. These pin knots are bad news when it comes to one of Teak's most popular characteristics: resistance to moisture. Boatbuilders love the fact that Burmese Teak is so water-resistant. Plantation Teak that's full of pin knots, on the other hand, is a different story. These imperfections in the grain are, unfortunately, an ideal place for water to pool and become trapped.
Different Soil Chemistry Leads to Different Silica Levels
Another challenge that comes with Plantation Teak is the location of the plantations leading to different soil chemistry. The soil chemistry in the locations where many of the plantations are located has a lower silica content than the species' natural originating environment. Due to this difference, as well as differences in climatic conditions, the boards harvested from Plantation Teak tend to be far less weather-resistant as well as less consistent in grain pattern and color.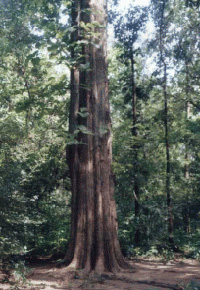 Burmese Teak
Burmese Teak that is derived from the species' old-growth forests tends to be of far better quality than Plantation Teak. It has the kind of straight, clear grain, consistent color, and weather resistant qualities that customers look for in Teak products. This is one of the main reasons why some of the most reputable lumber importers will only sell FEQ (First European Quality) Burmese Teak. They often don't carry any Plantation Teak at all.
What About Sustainability?
Since sustainability is one of the main reasons why the Plantation Teak industry began, it can't be ignored. Thankfully, due to governmental regulations now in place in Myanmar, there are laws in place to make sure that Burmese Teak is harvested responsibly. Making sure that forests are managed properly is critical to the future availability of Burmese Teak.
In order to help make sure that these environmentally sound regulations are being followed, it's important to only purchase Burmese Teak from a reputable source. Lumber dealers that have an International Wood Products Association (IWPA) License are committed to following governmental regulations for sustainable Burmese Teak harvesting in Myanmar. Always find out if a lumber dealer has an IWPA license before you use them as a source for Burmese Teak.