We can't promise you're going to like it any better, but our aim in this series (see Parts 1 & 2) is to help take some of the mystique out of lumber pricing. As a more informed lumber customer, you'll be better able to strategically time your orders and maybe even employ a little value engineering in your designs, saving you and your customers valuable time and money. In this installment, we're going to attempt to explain how it can make sense for more lumber — in the form of thicker boards — to sometimes cost you less. Yes, you read that correctly. To understand how it works, keep reading.
Understanding Common Thicknesses & Lumber Pricing
Did you realize that how common a thickness is may actually be more significant than the thickness itself when it comes to pricing. And when we're dealing with exotic species rather than domestic ones, "common" is defined quite differently. While 4/4 lumber is, hands-down, the most common thickness here in North America, it is not as popular across the globe; in fact, most markets prefer thicker lumber. As a result, many African species, in particular, have experienced a market-driven shortage in 4/4 boards, even though 8/4 and 12/4 boards in those same species are readily available.
Species such as Utile and Sapele are in high demand — not just in North America but also in Europe and Asia, where thicker cuts are much more common. Add to that, the fact that getting one 8/4 board takes less labor and produces less waste than two 4/4 boards, and you'll hopefully begin to see why lumber mills prefer to mill thicker boards. Add to that the reality that sawing 4/4 boards typically means more common-grade boards — boards that the North American market typically rejects. Since thinner stock isn't as stable, even what starts out as FAS may become less desirable during the drying and shipping processes.
Add in the issue that even in the U.S., door and window manufacturers prefer lumber thicker than 4/4; however, for their uses, 8/4 is impractical, so other sizes are preferred: 7/4, 6/4, and 5/4.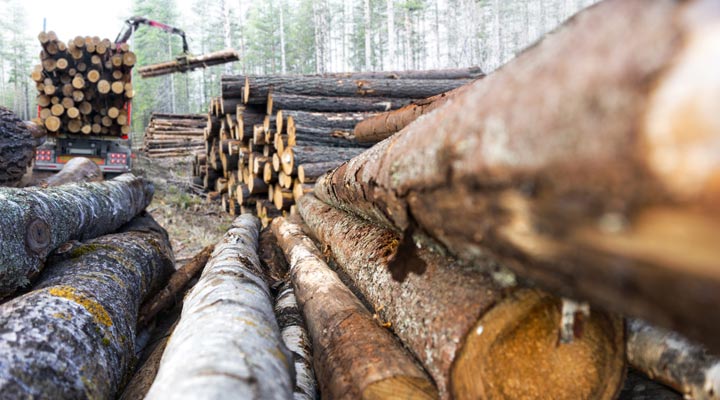 Responding to Lumber Pricing for Thicker Boards
The result is that we expect the price of lumber in 4/4 thickness to continue to rise. So what's the solution? As a lumber importer who also has a full millworks operation, our answer is to purchase thicker FAS lumber and resaw it to meet our customers' requirements. While there is added cost involved in our processing the lumber, at least we know there is less waste involved, and all our lumber meets our customers' high standards. If you have your own milling capabilities and prefer to purchase thicker lumber, that option is available to you as well; for some lumber customers, the extra time and labor involved in resawing the lumber themselves is easier to swallow than the extra cost up front. Of course, you could also opt to go with a non-traditional thickness or find uses for common grade boards; after all, it works for Europe!
Continue reading with Part 4.