Just like lumber ordering cannot be as straightforward as we might wish it could be, lumber pricing is full of nuance, as well. In another series, we discussed how lumber ordering really requires a conversation; if you are using a quality lumber supplier, the same will be true when you call to get a price quote. But there's really no way to create a standard price list that will factor in the myriad details that contribute to lumber pricing — which naturally changes seasonally, by the way!
We get it: what seems like a vague and volatile pricing scheme can leave you feeling short changed. You wonder if the guy that placed an order right before you was allowed to under-pay, while you're being over-charged to make up the difference. Or maybe the sales person just made an error in calculation — or was having a bad day.
Like the nebulous reasoning behind your high school English teacher's grade on your term paper, the price you're given for your lumber order can seem as if it's simply chosen at random. But maybe, just maybe, your English teacher showed you a rubric that listed the various categories and point values for each, and even if you still think you deserved a better grade, you at least understood where the score came from.
Well, while we can't quite come up with something as detailed as a lumber pricing rubric, we can at least explain how various issues play into lumber pricing, not only allowing you to understand a little more of how it works and regain some trust in your lumber supplier, but also equipping you to plan for and attempt to get in on the best prices possible. We really don't want to keep you in the dark.
Whether you're in the market for hardwood or softwood lumber, decking, plywood, or millwork, each lumber order comes with plenty of variables — and some are more obvious than others. First, we all get that a board with a significant sapwood inclusion that's peppered with worm holes and knots will cost less than a defect-free board of the same species. At the same time, though, any shipment of lumber, regardless of species, will include a certain percentage of lower-grade boards.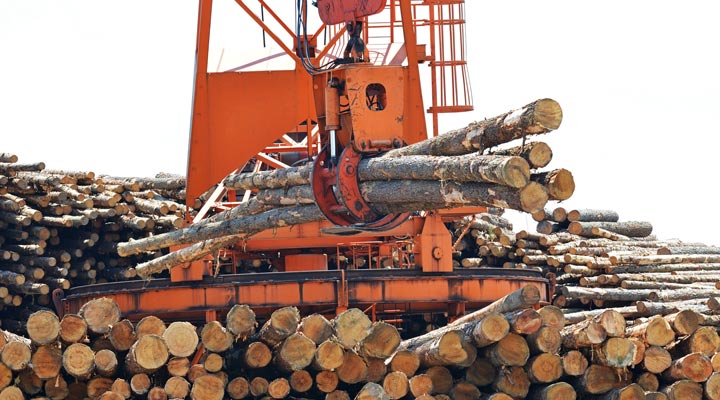 If all you want is FAS and you're the first to place an order, we can get that for you. But when the next guy comes along and also wants the same number of boards that have the same FAS quality, we'll need to pick through maybe a couple packs to get enough to fill his order; that extra overhead cost will get passed on to him, making his order — though identical to yours — cost more.
Then if a third order comes in, again identical to yours, it will require even more picking through along with accounting for the lower-grade lumber that's part of the shipment and clearly undesirable. Are you starting to see how much simply the timing of an order can impact the pricing?
Continue reading with Part 2.