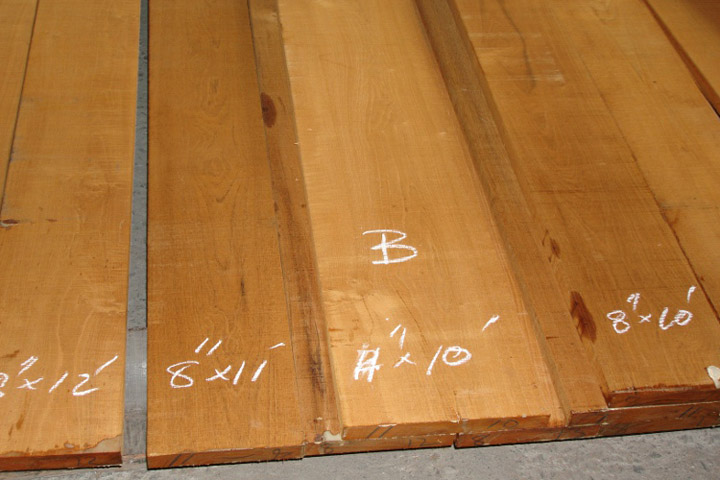 As Teak lumber becomes more used in the marine and general construction industries, it's important for builders and customers to know the difference between old-growth and plantation-grown teak.
Characteristics Fundamentals
Teak lumber can be found in the wild in Central America, Indonesia, and India. Burma Teak, sometimes known as Rangoon Teak, has a distinctive look as well as good physical characteristics and workability. Straight grain patterns and medium gloss characterize its yellowish, golden brown heartwood and grayish white sapwood. The wood's texture is coarse and irregular, but it has an oily feel to it.
This dense, strong wood has excellent decay resistance and dimensional stability, making it ideal for marine applications. It's also moderately hefty and hard, with the ability to be bent when treated with steam while retaining much strength. Of particular importance to the boat building industry, Teak lumber is flexible enough to bend around a boat's rounded sides.
While the natural silica in Teak can cause cutting tools to wear out, the wood responds well to both hand and machine applications. Because of its oiliness, wood responds best to gluing when it is freshly cut, and pre-drilling aids screwing and nailing. The oily texture of this wood, as you might think, can cause adhesive challenges, but it still stains and finishes nicely.
Key Applications
Shipbuilding and boat decking, high-end joinery, interior flooring, paneling, decorative veneers, plywood, and carving applications are all examples of different uses for Teak lumber. Teak lumber is still the principal wood used for high-priced boats, perhaps best known for its use in the luxury boating sector including luxury yachts.
Because vertical grain Teak is easier to match across such a large surface, many shipbuilders use it for boat decking. Teak lumber of First European Quality (FEQ) has the uniform graining and coloration that high-end shipbuilders need.
Teak wood is exceptionally water-resistant due to the silica content that emerges from the sandy soil in which the old-growth species grows; plantation-grown teak has silica, but considerably less of it. Most nautical applications, as you might expect, benefit considerably from the use of old-growth Teak.
Changes in the Market
Burma, or Myanmar, has long been known for its old-growth Teak. However, since 2003, the United States has enacted trade embargoes on and off which have prohibited direct imports of Burmese Teak lumber due to the country's authoritarian government. Instead, it is initially shipped to Europe, where it receives the coveted FEQ rating.
While shipbuilders still prefer old-growth Teak, less dense plantation-grown Teak is gaining appeal for indoor and outdoor furniture. The plantation species of Teak continues to thrive in a troubled economy, costing about a third of the price of old-growth Teak.
While many wholesale lumber merchants are avoiding the problems that come with stacks of paperwork and other issues associated with maintaining an inventory of old-growth Teak, J. Gibson McIlvain continues to provide the highest grade wood available to the boating industry.