There's no doubt about it: tropical hardwood decking is an excellent choice! From the amazing appearance to extreme durability, lumber species such as Cumaru and Ipe are climbing in popularity for good reasons. But as fabulous as these decking species may be, they do come with some unique challenges during installation. We're not trying to change your mind about using them, though: as long as you're aware of these potential issues and plan for them, you'll be able to avoid the potential problems they can mean for your gorgeous new deck.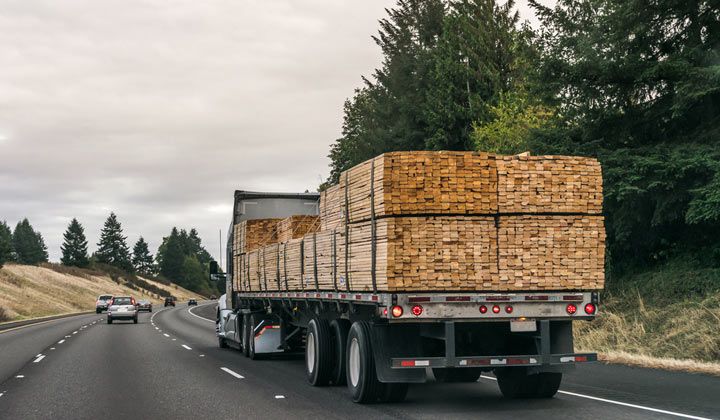 Issue #1: Rough Spots
While any lumber species will have lighter and darker areas that were once part of the structure of the tree, you'll probably notice that with an extremely dense species such as Ipe, the lighter areas will be more noticeably raised as well as rough to the touch. This is particularly true of lumber that's been quartersawn, which helps maximize the natural stability as well as highlight the consistent vertical grain. The striped appearance created by the grain you can easily see in quartersawn lumber reveals the medullary rays — internal structures of the tree that were once used to transport nutrients. Because these structures represent extreme density, they may not be easily smoothed out with planing alone. Sanding these boards may be required in order to create the smooth surface you desire.
Issue #2: Potential for Warping
Whether you're using pressure-treated Pine, Cumaru, or Ipe, any decking lumber will have a higher percentage of moisture than kiln-dried lumber. Typically air dried to a moisture content somewhere between 14 and 18%, decking boards are in the best place possible for avoiding the rapid expansion of wood that comes with significant swings in moisture. However, that doesn't mean that all climates are identical, and there will probably be a difference in moisture level between your lumber supplier's yard and your job site. For that reason, you should make sure to plan for an acclimatization period to allow the decking boards to come to an equilibrium with the environment where they will be installed. This process typically takes between 2 and 3 weeks. Since wood could move significantly — between ⅛ and ¼ of an inch across the width of the board — you'll be glad you let it happen before the boards are attached to a rigid sub-structure.
In addition to allowing for an acclimatization period prior to installation, you can help increase stability (and decrease the chances of warping) by making sure the deck is installed in a way that allows for continuous air flow, allowing each deck board to expand and contract evenly. This can be a problem particularly for the underside of boards used for a ground-level deck. Once boards are cut to length, you can further reduce the chances of the wide swing in moisture level that leads to warping by using end sealant. Products such as Anchorseal won't stop the movement but will slow it, reducing any signs of rapid movement, such as splits and checks.
Continue reading with Part 2.