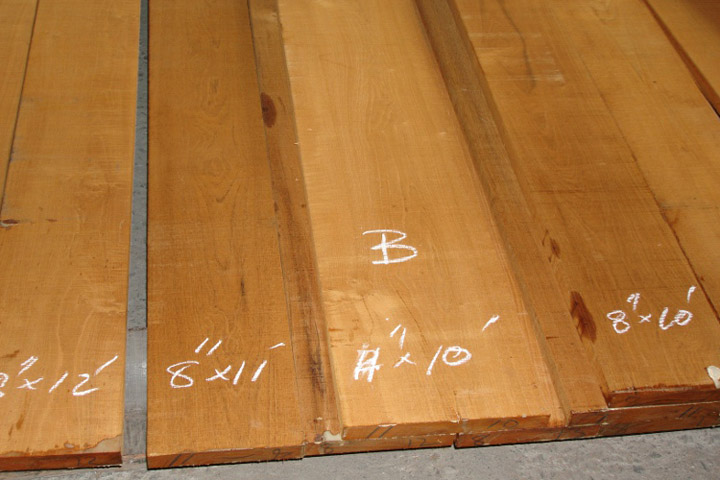 Did you know that if you sanded a piece of board that was sawn 200 years ago back to raw wood, the color-change process would begin anew? Several factors influence wood color change, including exposure to the elements and chemical components unique to each lumber species. Many people consider color change to be one of the many characteristics that make wood beautiful as an organic material. However, sometimes before this color change process gets underway, the results are less-than-beautiful; one striking example is Teak.
An interesting counterpart to Teak, as far as color change goes, is the less common species of Purpleheart. When freshly milled, it lives up to its name, displaying a unique shade of purple. However, as its extractives react to heat, light, and air, Purpleheart wood mellows into a far-less-distinctive shade of brown. Unlike Teak customers, those who request Purpleheart often do so because of its freshly milled appearance, but without the right finishing, over time they will become dissatisfied.
While most species mellow and darken when subjected to oxidation and sunlight, Teak undergoes a particularly dramatic change, especially during its initial exposure to sunlight. That golden brown hue for which Teak is prized is the natural effect of a "sun tan," but — like most good things in life — it takes some time. In the meantime, Teak often appears streaky and unattractive, far from the consistency for which it's often appreciated.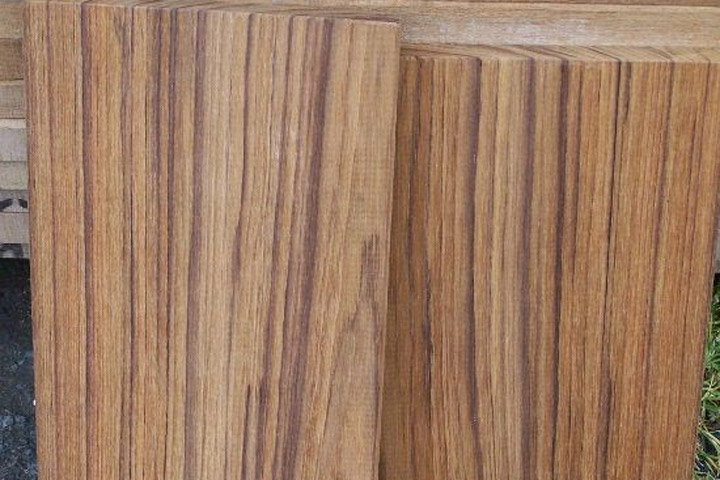 The same high amounts of extractives — silica and oil — that lead to Teak's high degree of color change are the very same ingredients that make the species so great for marine applications. Designers who choose it for its honey brown coloring can become frustrated when it comes out of the planer with coloring on par with a toddler's finger-painting "masterpiece." Sometimes, freshly milled Teak can exhibit colors as diverse as grays, blues, yellows, blacks, purples, and greens — without even a hint of honey brown! And we're talking here about high-quality, properly seasoned, kiln-dried Teak.
The truth is, no matter what kiln schedule you put Teak through, streaking will still result. The only way to promote fading is by exposure to light; without light, oxidation will only darken the coloring of the wood, not lessen the presence of the streaks. In order to fade into the consistent coloring many Teak customers desire, you'll need to allot a minimum of 3 months of sun exposure; however, you will begin to see a difference after a few weeks of exposure to sunlight.
Over time, as long as it's exposed to sunlight, the golden color of Teak will emerge from the background and overtake the less attractive colors. The streaking will become more subtle lines, breaking up what would otherwise be a monotonous appearance and showcasing the straight, consistent grain for which the species is famous. Once Teak is installed on a boat deck that is exposed to the sun's direct rays as well as reflections off the water, the mellowing process will shift into high gear, enduring for plenty of compliment-worthy nautical miles.