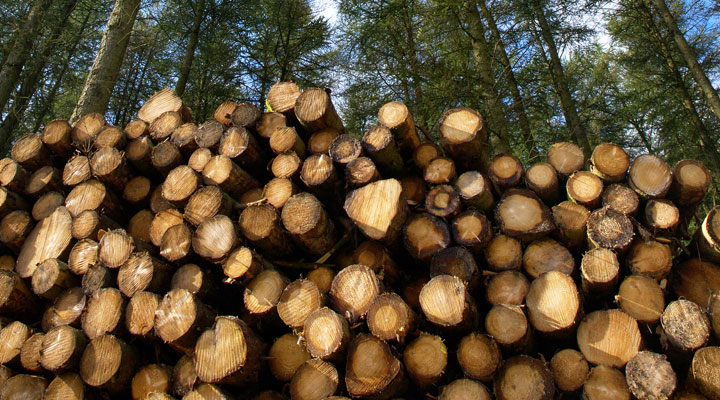 Although there are many similarities between the U.S. Lacey Act and the EUTR legislation, there is a major issue that makes the Lacey Act quite unique among all lumber industry regulations: The Lacey Act makes no distinction in the level of accountability required, whether you're the importer or three steps further in the supply chain. With all members of the supply chain held to the same high standards, trusted suppliers become even more important. Doing so is no longer simply a matter of conscience: it's a legal necessity. If you fail to secure documentation and provide risk mitigation when needed, you're putting more than your own neck at risk; you're also putting your own customers at risk. With that kind of responsibility, you need to find a way to simplify the supply chain and reduce the risks you're taking; by purchasing lumber from an importer of record like J. Gibson McIlvain, you'll do exactly that.
What Is an Importer of Record?
Before you can understand the significance of buying lumber from an importer of record, you probably need to know exactly what one is. Essentially, an importer of record is the one who owns the lumber as soon as it arrives in the country (in our case, the U.S.). Often, a local lumber yard holds lumber that has seen up to 4 continents — and a dozen different entities — before its arrival in that yard. Not only does each one take its cut, but each one also adds to your risk and research requirements for Lacey Act compliance.
How Can an Importer of Record Assist You in Lacey Act Compliance?
Buying lumber from an importer of record translates into fewer members of the supply chain and a simpler responsibility for you in evaluating each step along the way from the forest to your job site. The easier it is for you to find out precisely where your lumber comes from, the more likely you are to confidently determine whether the lumber you purchase has been legally and responsibly sourced and harvested. When you work directly with the importer of record, essentially you're making your job easier. J. Gibson McIlvain brings over 200 years of relationships with sawmills into the picture too, providing an even greater degree of confidence than many less familiar with the global lumber scenario.
How Can an Importer of Record Save You Money?
In addition to muddying the waters for Lacey Act purposes, each additional link in a supply chain takes a cut of the profit, making more links lead to higher prices for you and your customer. If you purchase lumber from an importer of record, you'll be reducing the number of service costs tacked on to the price you pay. Again, your customers stand to benefit.
Continue reading with Part 2.