Teak lumber is an increasingly popular exotic hardwood that's used for everything from indoor furnishings to boat decking. However, not all Teak is created equal. Only FEQ Teak lumber with consistent coloring and grain patterns is purchased by quality lumber specialists like J. Gibson McIlvain. FEQ stands for First European Quality and refers to heartwood lumber that is free of cracks, knots, and sapwood. As you might expect, FEQ Teak is more workable and durable than lesser grades, and it displays a superior appearance.
Teak is native to South and Southeast Asia, but it may also be found in Africa and portions of the Caribbean; however, Burma produces over 30% of the world's Teak. Environmental problems surround the expanding usage of this exotic hardwood due to the more elusive old-growth Teak. The timber from old-growth Teak was once assumed to be more durable than that from plantation-grown Teak, however this was proven to be a myth. Plantation Teak has become known for its uncanny resemblance to old-growth Teak in terms of erosion rate, dimensional stability, bending, and surface inspection, with the exception of its increased sensitivity to color change resulting from sun exposure.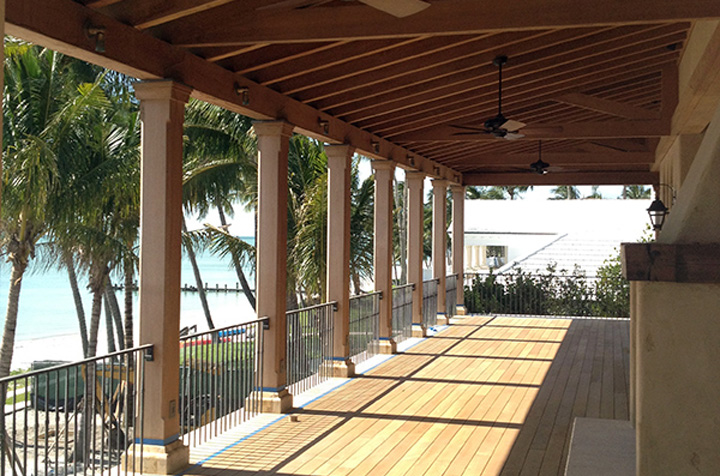 The Forest Stewardship Council now sells certified Teak goods that have been cultivated and harvested in a sustainable manner. The majority of Teak plantations are in Indonesia and are managed by a state-owned forest enterprise. The majority of the wood is utilized to make outdoor furniture for export.
Teak is easy to work with, but its natural oils can cause sharp edged instruments to become severely blunted. Teak also has a high silica content, which protects it from termites and other pests, as well as the harsh elements of nature. Teak is commonly used for outside doors, window frames, outdoor furniture, and boat decks, because it is durable even without regular treatment. With time in the sun, the streaks that may be seen in freshly milled Teak fade away, revealing the wood's golden brown beauty.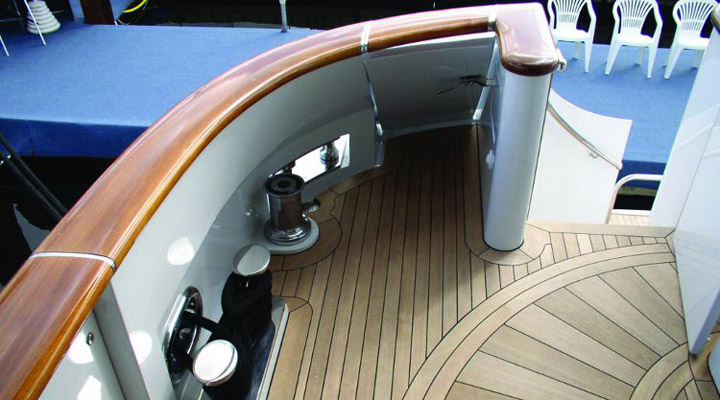 Teak's appropriateness for boat decks is partly due to its inherent non-slip surface, in addition to its weather-resistant properties. The principal wear to the weaker growth bands causes this feature. Sanding, as well as the application of cleaning agents, oils, or preservatives, carries the risk of causing damage. On its own, the natural oil found just beneath the white surface will help to protect the wood. To avoid drying and shrinkage, knowledgeable boat deck owners only wash their decks with salt water. Salt aids in the absorption and retention of moisture while also inhibiting the formation of algae and mildew. People lacking an appropriate understanding of Teak's properties have a tendency to diminish the lifespan of Teak by over-maintaining it.
Because the silica content derives from the sandy soil in which Teak grows naturally, old-growth Teak from Southeast Asia has a substantially greater silica concentration. As a result, only old-growth Teak is purchased by J. Gibson McIlvain. In fact, we're one of the country's leading suppliers of FEQ old-growth Teak, and we have the sizes needed to meet the needs of the boating industry.