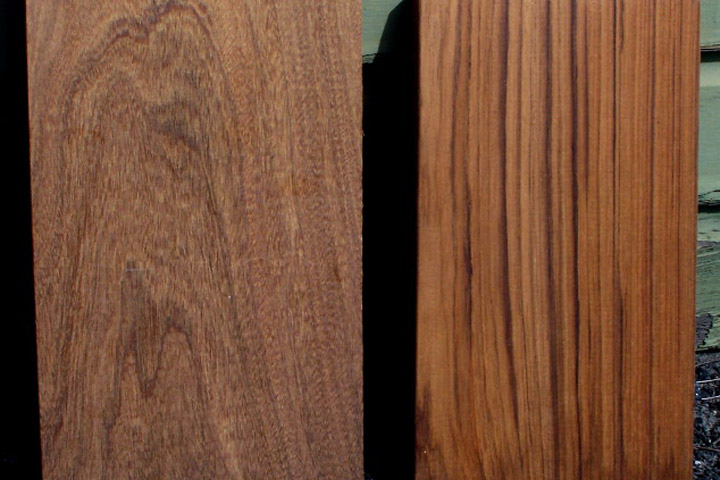 As Teak Demand Increases, Afromosia Emerges as an Alternative
Lumber species flow in and out of popularity like the undulating waves of fashion and design. In the lumber industry, each shift in preference sets off a predictable chain of events, beginning with the change in demand fuelling increased or decreased harvesting of raw materials. The story of Teak and Afromosia has such a beginning.
Increased Demand for Teak
In recent years, Teak has enjoyed an increased demand beyond the scope of its traditional use in boat building industry. Minimalist interior designers are using Teak throughout their designs—anywhere from flooring, to wall paneling, and ceilings. Teak is being used for high-end trim work as well as for doors and windows and even outdoor decks. With its honey-colored hue and smooth, consistent grain, Teak is the perfect fit for the now-trending Asian- and Scandinavian-influenced designs.
Conflicting Industry Demands
The increased demand for Teak might seem like good news for the lumber industry, but it's actually met with some dilemmas. First, this expensive species already enjoys a strong demand from boat builders, and the smaller quantities required by home builders cannot compare with the larger quantities ordered by the boat industry. As a result, architects end up paying higher prices or securing lower-quality Teak; of course, neither situation is ideal. The result of this overflowing demand for Teak is the emergence of Afromosia as an alternative species.
Emerging Alternative Species
Afromosia, or Pericopsis elata, is sometimes referred to as "African Teak" due to its similar coloring and graining. Imported from Cameroon, Ghana, and the Ivory Coast, this species can even mimic Teak's weather resistance, due to silica content similar to that of Teak. While it lacks the higher weather-resistance of Teak, that fact actually helps home builders gain confidence in its availability, since boat builders will not be able to substitute this species for the more resilient Teak.
An additional benefit of Afromosia is that the coveted coloring, which Teak achieves only after UV exposure and oxidation, is already apparent in freshly milled Afromosia, so the lumber is ready to be used more quickly. Afromosia also lacks the oily texture of Teak, making finishing easier. Hardness and stability make milling a breeze, and applications such as trim, windows, and flooring, are virtually seamless.
An added bonus is that Afromosia currently sells for about half the price of Teak. Of course, there is no promise that such bargain pricing will last. With recognition by CITES, the results so far have been those that typically follow the listing of a species: questionable long-term viability, rise in price, longer lead times, and strained availability.
Even with the current issues surrounding Afromosia's recent listing in Appendix II of CITES, J. Gibson McIlvain believes it to be an excellent alternative to Teak for those outside the boat-building industry.