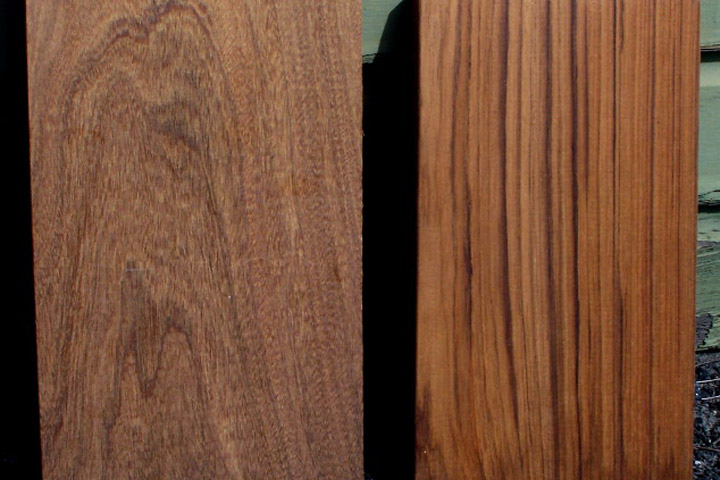 Afromosia has a whole host of positive qualities that make it a viable alternative to Teak (see Parts 1 & 2). With the skyrocketing demand for Teak leading to higher and higher prices in recent years, this African hardwood could be the solution for your next home exterior or interior project. That being said, it's vital to find out whether or not Afromosia is a sustainable wood product choice.
Is Afromosia Sustainably Sourced?
Not long after Afromosia became an up and coming Teak alternative, the Convention on International Trade of Endangered Species (CITES) began to take notice. This international organization seeks to protect threatened species of fauna and flora by means of implementing trade regulations. There are three appendices that are used by CITES to categorize these threatened flora and fauna species.
Species that make it into CITES Appendix I are the most endangered of all. These are species that are on the verge of extinction. Nearly all commercial trade of CITES Appendix I classified species are completely banned from commercial trade and are only harvested for use in scientific research.
Species that are classified in CITES Appendix II are not currently considered endangered, but they are under scrutiny, and trade is carefully monitored in order to prevent them from moving into the endangered category in the future. The more demand there is for a certain organic product and the less available it becomes in comparison to demand, the higher the likelihood that it will end up being a CITES Appendix II candidate.
Sometimes a national government will seek to enlist the assistance of CITES to help them protect a certain species that is a natural resource of that particular country. In these instances, the nationally-protected species will be listed in CITES Appendix III. This designation can encourage international trade regulation of these species.
Afromosia is Currently Listed in CITES Appendix II
The good news is that Afromosia is not considered endangered, so it isn't on the CITES Appendix I list. However, thanks to its increasing popularity, Afromosia has made it onto the CITES Appendix II list. If current trade policies aren't addressed, it could become endangered in the future. This designation has led to stricter control of the way this species is harvested and marketed to lumber dealers throughout the world. These regulations have lead to higher prices, less availability, and longer waits for Afromosia products. The longer these regulations remain in place, the less threat there will be of Afromosia ending up on the endangered list. In fact, over time as sustainable practices are followed, this hardwood is likely to end up being dropped from the CITES Appendix II altogether.
In spite of recent price hikes in response to heightened interest from the international market as well as increased regulations, this desirable hardwood remains a high-quality alternative to the even more expensive Teak. Just make sure that you place your Afromosia order well in advance of the start of your next project. That way you can rest assured that it will arrive on time. As long as continued viability remains a priority and sustainable practices are being followed, it shouldn't be a problem for lumber dealers and contractors to continue trading in Afromosia.