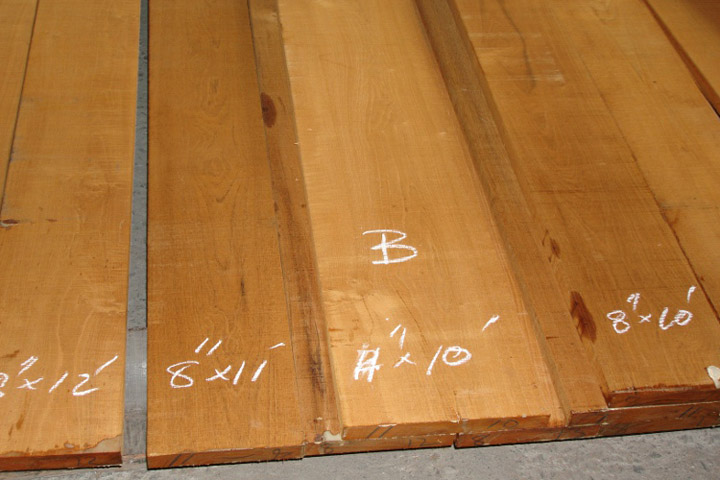 When it comes to the world of home construction, styles tend to come and go at an almost dizzying pace. Just as different models of homes and exterior and interior designs rise and fall in their appeal to consumers, so wood species also tend to wax and wane in their level of popularity. In the past decade, there has been growing enthusiasm for tranquil, simple interior design styles that take their inspiration from places like Norway and Japan. Out with the ostentatious and oversized furniture pieces of the past, and in with modestly-sized pieces that focus on clean lines and understatement.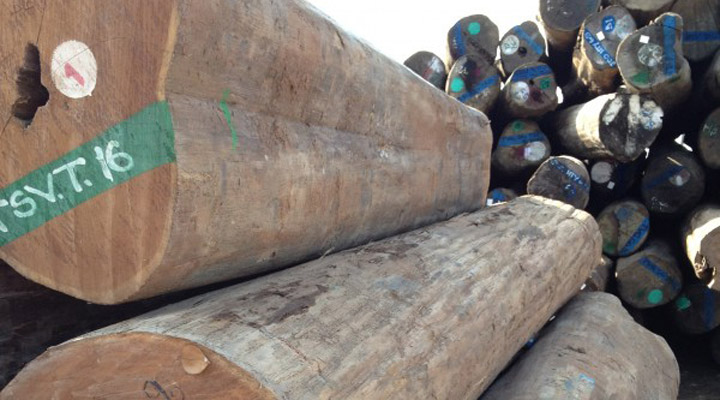 Enthusiasm is Growing for Teak
Along with this shift in design trends has come a shift in taste when it comes to the materials which homeowners want for their home design applications. One wood species that has seen a significant increase in demand is Teak. Whether it's exterior windows, doors, and trim, interior ceilings, panels, and flooring, or even decking, Teak is taking the United States interior and exterior design world by storm. It's no wonder. Teak's pleasant honey hue and predictable grain make it the ideal backdrop for minimalist fashion statements.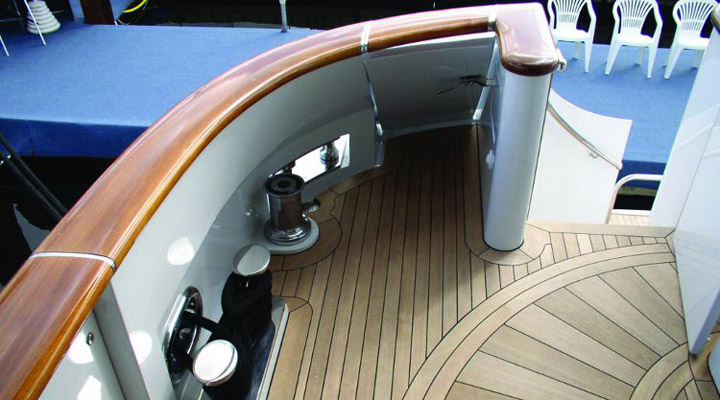 High Teak Demand Leads to High Prices
The only downside to the current Teak craze is the species' relatively low availability, which leads to skyrocketing prices. As demand for the material rises, this problem continues to persist. Boatbuilders love Teak because of its unique properties that make it ideally suited for maritime applications. Boatbuilders purchase large quantities of this prized material, leaving architects and builders scrambling to get their hands on whatever Teak is left over. Often the top quality material is out of reach for many homeowners, leaving them with the undesirable options of forgoing their ideal wood species or settling for inferior quality Teak.
So what options are there for builders and their customers who love the look of Teak, but don't want to skimp on quality or pay top dollar? The answer lies with an exciting Teak alternative known as Afromosia.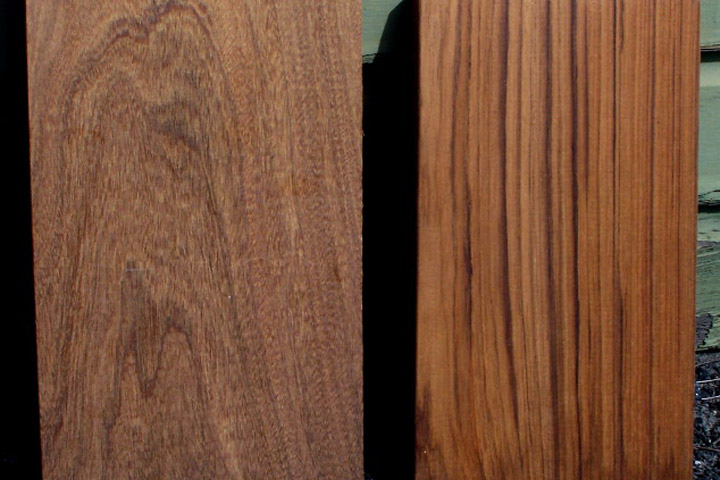 Afromosia May Be The Answer to Rising Teak Demand
In case you're not yet familiar with Afromosia, let's take a moment to introduce this impressive African wood species. It is an exceptional option for both exterior and interior applications. Its color and overall appearance are very similar to Teak. In short, it's a great solution for home builders in search of an affordable Teak alternative.
Where Is Afromosia Grown?
This species, Afrormosia, Pericopsis elata, originates in West Africa and is more commonly known around lumber yards as Afromosia. Its most common countries of origin are the Ivory Coast, Cameroon, and Ghana. Because of its striking resemblance to Teak in both wood grain and color, Afromosia has come to be widely known as "African Teak," though it is not actually the same species of wood.
In our next article in this series, we'll take a closer look at the similarities and differences between Teak and Afromosia. We'll also tackle the important topic of sustainability in regard to this promising Teak alternative. With responsible harvesting and careful regulation, Afromosia should prove to be a promising building material for years to come.
Continue reading with Part 2.